Tips for Returning a Leased Hyundai Vehicle | Topeka, KS
Once the lease ends for your Hyundai car or SUV, you'll need to return the vehicle to the dealership. If you've never gone through this before, here's a look at the return process and what you should know about before you bring your leased vehicle back to Laird Noller Topeka Hyundai in Topeka, Kansas.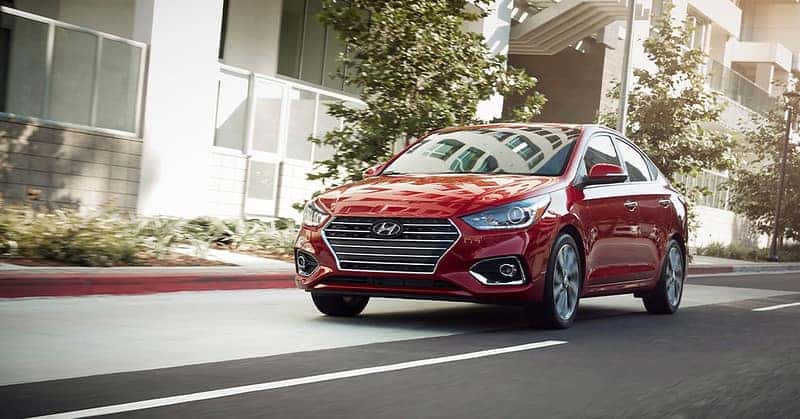 Decide what to do with your vehicle
At the end of a lease, you have a few different options. For example, you can return your current vehicle and lease a new one from Laird Noller Topeka Hyundai. If you want to keep the vehicle, you can request a quote for a lease buyout. In some cases, short lease extensions are available, too. And if the vehicle is worth more than the residual value in the lease contract, you may also have the option of selling it for extra trade-in cash.
Plan for a self-assessment
If you decide to turn in your current vehicle, a few months before it's time, Hyundai will contact you with information on next steps. One of the first things you'll need to do is complete a detailed online self-assessment of your vehicle. The purpose of this assessment is to determine whether your vehicle has suffered any damage, experienced excess wear and tear, or exceeded mileage limits. Smaller blemishes may be considered part of the vehicle's normal wear and tear. However, if your vehicle exceeds certain damage thresholds, you'll be subject to lease-end fees.
Check for damage and missing items
During the self-assessment, you'll look for things like dents, dings, and scratches on the vehicle's exterior. You'll also be asked to note any chips in the paint, cracks in the windshield, and damaged or excessively worn tires. Inside, you'll need to check for holes, stains, and other upholstery and carpet blemishes, along with missing items like knobs or stereo components. You'll also need to collect (or note the absence of) everything that came with the vehicle, including accessories, regular keys, smart keys, and the owner's manual. If you finish the assessment and have questions or need a second opinion, you can contact Hyundai and schedule a free inspection from a Lease-End Advisor.
Sign a mileage statement
As part of the self-assessment, you'll need to check the vehicle's mileage and fill out an odometer disclosure statement that you'll submit it to Hyundai. This information will confirm that you've abided by the lease agreement's mileage limits — or that you've exceeded them and incurred a fee.
Prep the vehicle
Before you turn in the vehicle, there are a few other steps you'll need to take. If your self-assessment uncovered any damage or excess wear, you can bring the vehicle in to the Laird Noller Topeka Hyundai service department for repairs. That way, you won't be assessed fees when you turn in the vehicle. It's also a good idea to have the vehicle cleaned and detailed before you bring it back. You'll also want to remove all your belongings and erase any personal data from the infotainment system.
Visit the dealership
All that's left for you to do is visit Laird Noller Topeka Hyundai, turn in your lease, and drive home in a new Hyundai! When you turn in the vehicle, we'll provide you with an invoice for the turn-in fee and — if applicable — charges for damage, mileage, or excess wear and use.
Claim your reward
If you lease another Hyundai vehicle within 60 days of returning your lease, you'll be eligible for a special loyalty reward. Good for up to $900, this can go toward covering the turn-in fee and any excess wear charges.
Still have questions about the end of your Hyundai lease? Be sure to contact our team here at Laird Noller Topeka Hyundai.